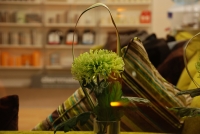 We are open for pre-booked appointments only, please email info@handsonhealthbath.co.uk.  During the winter from October 2015 to April  2016 we are open for limited treatment hours, please email and we will get back to you asap with an appointment.
Email: treatments@handsonhealthbath.co.uk
If you would like us to send you a copy of our brochure, please email us.